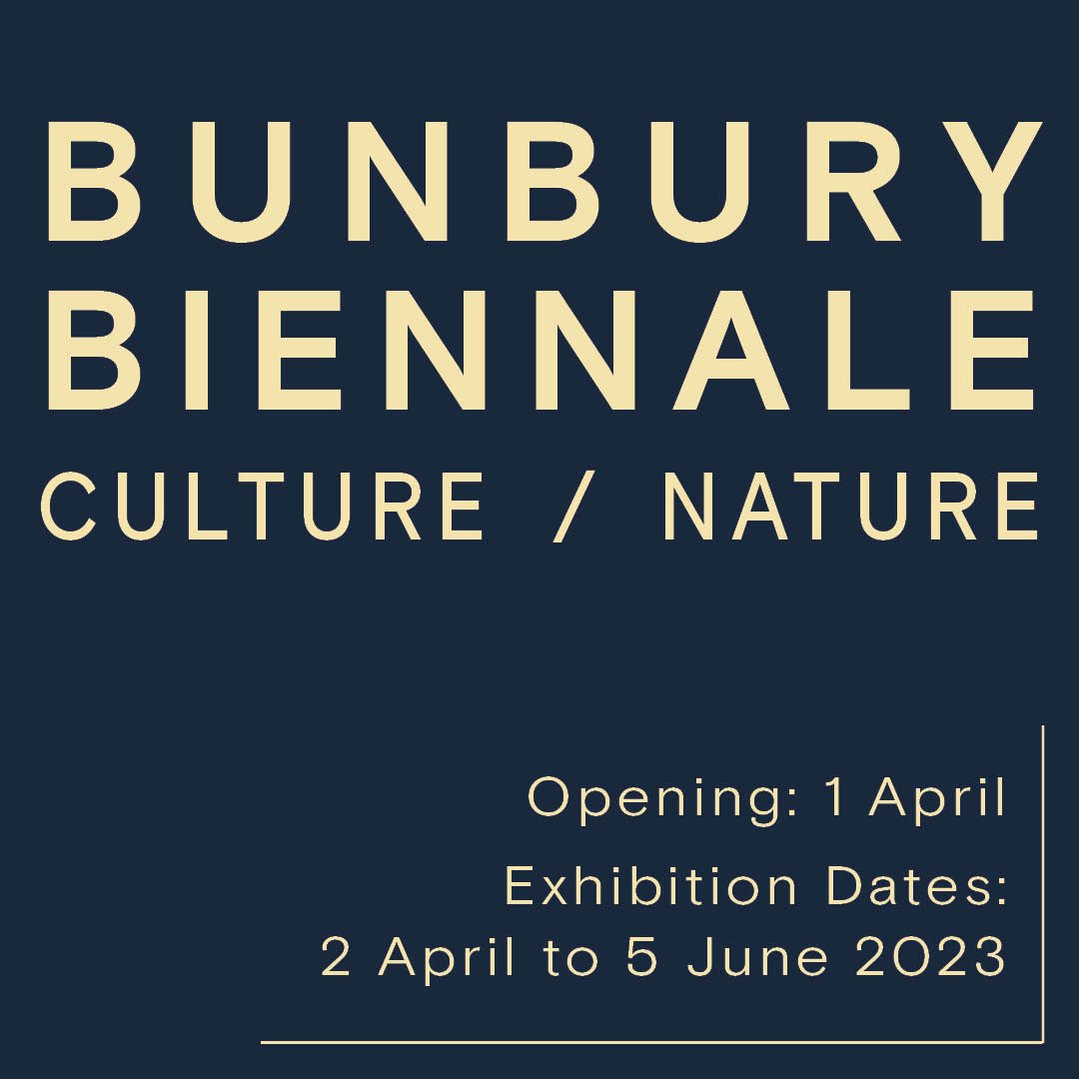 2023 Bunbury Biennale
Opening Saturday 1 April 11 am to 5 pm
Exhibition continues from Sunday 02 April 2023 - 10:00am until Monday 05 June 2023 - 04:00pm

I am looking forward to participating in this year's Bunbury Biennale exhibition 'A Cultural Ecology'.
The biennale is a major West Australian contemporary art event with an acquisitive component. The 2023 Bunbury Biennale provides the theme Culture/Nature with the purpose of presenting a cohesive survey of WA contemporary arts practices.
Sweeping shifts in our environment, often the result of human activities, are disrupting norms around the world. Civilization as we know it is transitioning through a radical moment in history. While many may feel confounded by the larger threats posed by environmental change, artists, designers, and craftspeople are at the forefront of asking what our relationship to the environment is, has been, and could be, going forward.
EXHIBITIONS
For the first time ever this year's Bunbury Biennale will feature additional exhibitions that capture the theme Culture / Nature.
2 April to 5 June / Bunbury Biennale: A Cultural Ecology
A survey of contemporary West Australian Artists responding to the theme Culture / Nature.
Selected Artists: Alex Winner / Pauline White and Julia Sutton / Louise Wells / Sarah Thornton-Smith / Louise Tasker / Sally Stoneman / Helen Seiver / Helen Robins / Fiona Rafferty / Perdita Phillips / Lori Pensini / Sherry Paddon / Holly O'Meehan / Annemieke Mulders / Paul Moncrieff / Rob Kettels / Sarah Keirle / Pablo Hughes / Susan Hauri-Downing / Jillian Green / Miik Green / Fiona Gavino / Elizabeth Edmonds / John Eden / Ian Dowling / Ian Daniell.
Location: BRAG, Chapel Gallery + Fourth Gallery